Scary Stuff: True Crime in American History, 19th-Century Style
Think life was all prim and proper in the nineteenth century? Check out these true-crime stories from American history for a taste of truly old-school murder, mayhem, and insanity!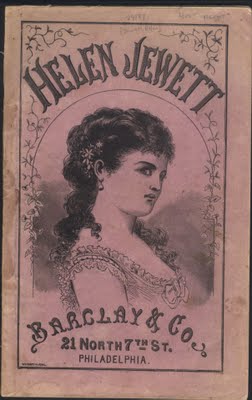 Patricia Cline Cohen, The Murder of Helen Jewett: The Life and Death of a Prostitute in Nineteenth-Century New York (1998)
The sensational 1836 murder of a well-read, high-class New York City prostitute by one of her customers, and the resulting trial, was highly publicized, in New York and across the United States. Drawing on these newspaper accounts and other primary sources, Cohen's book delves into the many mysteries associated with Jewett's murder.
For an account of the Jewett case published long after her murder, see:
The Truly Remarkable Life of the Beautiful Helen Jewett, Who Was So Mysteriously Murdered: The Strangest and Most Exciting Case Known in the Great City of New York. (1878; microform) (Also available online at the Law Library only)
George Lippard, The Monks of Monk Hall (original title: Quaker City; or, the Monks of Monk Hall, 1845)
Murder! Seduction! Corruption! Insanity! Secret societies! Graverobbing! Loosely based on the real-life trial of Singleton Mercer, who murdered Mahlon Heberton for having seduced Mercer's sister, Lippard's 1845 novel is classic 19th-century sensational fiction.
If you'd like to hear Mercer's story from Mercer himself, his own account is available for reading online at the Law Library:
Singleton Mercer, A Full and Complete Account of the Heberton Tragedy: to Which is Added Beauchamp on the Kentucky Tragedy. ([1843?])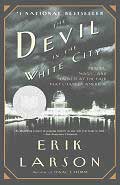 Erik Larsen, The Devil in the White City: Murder, Magic, and Madness at the Fair that Changed America (2003)
Murder and insanity at the 1893 Chicago World's Fair! Historian Erik Larsen details the hunt for one of America's first serial killers, who used the fair to lure his victims to dreadful fates.
Frank Geyer, one of the detectives involved in the case, published his own account of the case in 1896, available online at the Law Library:
Frank Geyer, The Holmes-Pitezel Case: A History of the Greatest Crime of the Century and of the Search for the Missing Pitezel children (1896)
Curiosity piqued? For other accounts of true historical crime, check out these books: