Portals to the Past: Creative Web Uses of Historic GSU Photos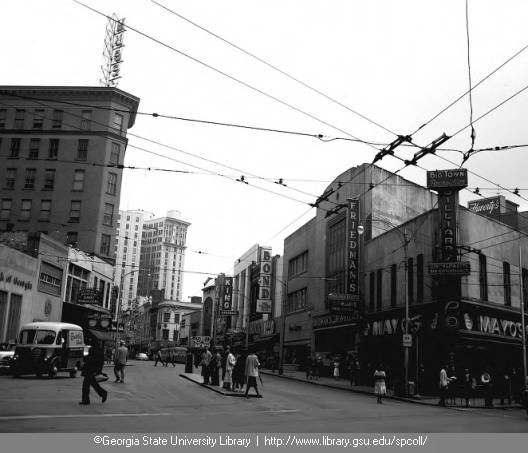 Several Web sites are making innovative use of historic Atlanta photographs from Georgia State University Library Collections.  The Atlanta Time Machine shows historic photographs juxtaposed with contemporary ones:  The North Avenue Marta Station Entrance.
The following social network sites allow the public to upload, view, and share history online.
WhatWasThere makes it relatively easy for anyone with access to the Web to layer old photos onto Google Street Views:  The Trust Company Bank at Edgewood Avenue.
Google's Historypin also allows the public to superimpose historic photographs on to Street Views revealing "windows into the past":  Central Avenue, SW.
WhatWasThere and Historypin are suited for tablet computers to enhance historic walking tours of Atlanta and elsewhere.