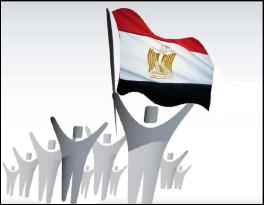 First Tunisia and Egypt and now Bahrain, Yemen, and Libya. Are we witnessing the end of the age of the Arab autocrats? What are the implications of fundamental political change for the peoples of the Middle East and for United States foreign policy? Join us for a discussion led by Georgia State University faculty and students.
In light of these recent events, the Middle East Institute and the Department of Political Science have organized a panel discussion to be held on Tuesday, March 29, from 12:00-1:30 p.m.
The panel titled "The Arab Revolutions: Libya, Yemen Bahrain and Beyond" will be held in Troy Moore Library (9th floor, General Classroom Building). Panel participants include: Dr. Michael Herb (Political Science), Dr. Rashid Naim (Political Science), and Dr. Isa Blumi (History).  Contact Alta Schwartz at aschwartz@gsu.edu or 404.413.6146 for additional information.
Want to learn more? The following are just a few of the books available in the University Library:
Blumi, Isa. Chaos in Yemen: Societal Collapse and the New Authoritarianism. New York: Routledge, 2011.
Bradley, John R.  Inside Egypt: The land of the Pharaohs on the Brink of a Revolution. New York: Palgrave Macmillan, 2008.
Long, David E., Bernard Reich, and Mark Gasiorowski, eds. The Government and Politics of the Middle East and North Africa. Boulder: Westview Press, 2011.
Ronen, Yehudit. Qaddafi's Libya in World Politics. Boulder: Lynne Rienner Publishers, 2008.