Dr. Berry Publishes Book on Nietzsche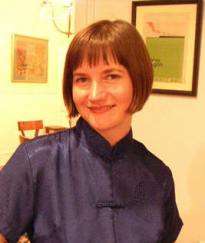 Congratulations to Dr. Jessica Berry, Assistant Professor in the Department of Philosophy, on the publication of her new book, Nietzsche and the Ancient Tradition, by Oxford University Press.  In this work Dr. Berry discusses the impact of Nietzsche's engagement with the Greek skeptical tradition, demonstrating how an understanding of the Pyrrhonian skeptical tradition sheds light on Nietzsche's own reflections on truth, knowledge, and the nature and value of philosophical inquiry. The book has been hailed "as the major publication event in Nietzsche studies this year" by Brian Leiter, John P. Wilson Professor of Law and Director of the Center for Law, Philosophy & Human Values at the University of Chicago and author of Nietzsche and Morality.
Jessica Berry received her Ph.D. from The University of Texas at Austin in 2003.  Her research focuses on late 18th- to early 20th-century German philosophy (especially issues in epistemology and value theory in the work of Marx and Nietzsche) and in ancient Greek philosophy (especially the pre-Socratic and Hellenistic philosophers). She has taught courses on Marx, Nietzsche and Freud, Kant, Heidegger, and Aristotle, and on the philosophy of art.