Deadline Extension: University Library Undergraduate Research Award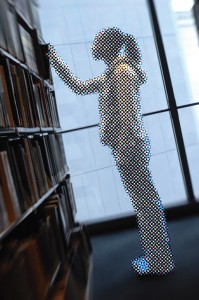 Please note that the deadline for The University Library Undergraduate Research Awards has been extended to January 24, 2011. This extension is a result of the weather conditions this week (1/10 – 1/14). We recognize that it was difficult for students to finalize their documentation and meet with faculty sponsors.
The University Library Undergraduate Research Awards recognize Georgia State University undergraduates who demonstrate skill and creativity in the application of library information resources for research papers/projects completed in fulfillment of a course requirement. Beginning this year, the Georgia State University Library also offers the Sanford Bederman Research Award, specifically seeking research in geography, geosciences and related fields. The library and its supporters wish to encourage excellent scholarship at the undergraduate level and hope these awards will generate an enthusiastic, competitive response.
Five prizes of up to $600 are awarded, depending on the category.
For applications, instructions, tips and further information, visit library.gsu.edu/awards.