Study Abroad in Northern Ireland and Ireland!
Travel through Ireland and Northern Ireland while learning about the history, causes, and aftermath of the Northern Ireland conflict – Apply now for the GSU Sociology Department's May 2011 Study Abroad Program, "Race, Religion and Conflict in Northern Ireland".
Take classes with faculty from GSU, University College Dublin, University of Ulster-Magee, and Queen's University-Belfast ~ Visit numerous historical sites ~ Meet with community/student leaders and political parties ~ Visit social service agencies dealing with peace/conflict, immigration, and equality ~ Enjoy some after-hours local culture!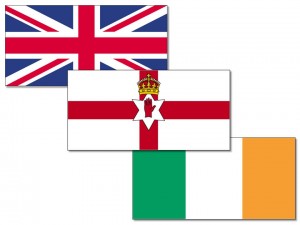 CLICK HERE for more information.
Learn more about the Northern Ireland conflict – check out these books and films available at the University Library: