Dr. Barbara Warner of the Department of Criminal Justice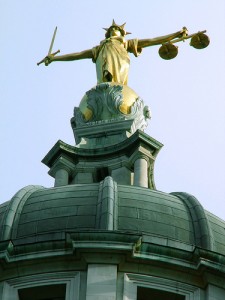 recently collaborated with Dr. Elizabeth Beck and Dr. Mary Ohmer, two faculty members in the School of Social Work, to produce a research article that offers a critical look at how different policy types and approaches can impact neighborhood crime prevention.
The article, "Linking Informal Social Control and Restorative Justice: Moving Social Disorganization Theory Beyond Community Policing," appeared in Contemporary Justice Review.  Students of social work, criminal justice, psychology, sociology, and a variety of other subjects might all find the topics of social control and restorative justice to be excellent research topics for course papers or projects.
If you'd like to learn more about social control and restorative justice, these recently published materials are owned by the library.