Dr. Charles H. Long to Present Religious Studies Lecture
2010 marks the five year anniversary of the Department of Religious Studies as a separate academic department at Georgia State University (formerly a part of the Department of Philosophy). As a part of its celebratory activities, the Department will welcome Dr. Charles H. Long to speak on the topic of "Orientation, Religion, and Exchanges."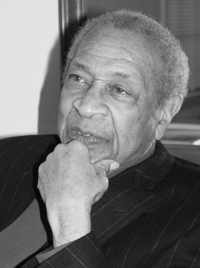 Before retiring from the Religious Studies Department at the University of California, Santa Barbara, Dr. Long taught at the University of North Carolina and at the University of Chicago, where he earned his doctoral degree, began his career and was instrumental in founding the journal History of Religions with Mircea Eliade and Joseph Kitagawa.
The scope of Dr. Long's scholarship ranges from creation myths to cargo cults and focuses on African, African-American and trans-Atlantic religions. In his work, Dr. Long consistently interrogates the terms of the study of religion; both those concepts and categories scholars use to interpret religions and the basis of the field itself. His lecture at Georgia State will address themes corresponding to those in the body of his work: orientations, religions, exchanges and the (un)imaginable in history.
Date of Lecture: Thursday, October 28, 6:00 P.M. (public reception at 5:30)
Location: Urban Life Building, Room 220
Contact: Dr. Molly Bassett (mbassett@gsu.edu) in the Department of Religious Studies for additional information.
To read more about Dr. Long's work, check out the following books from the University Library: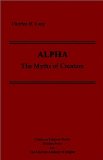 Alpha: The Myths of Creation. Chico: Scholars Press/American Academy of Religion, 1963.
Location: Library North 5
Call Number: BL325.C7 L6 1983
.
.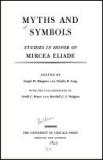 Myths and Symbols; Studies in Honor of Mircea Eliade. Edited by Joseph M. Kitagawa and Charles H. Long. With the collaboration of Gerald C. Brauer and Marshall G. S. Hodgson. Chicago: University of Chicago Press, 1969.
Location: Library North 5
Call Number: BL25 .M85