Upcoming Talk: Women's Studies Institute Brown Bag
The Women's Studies Institute will hold its first brown-bag session of the 2010-2011 year on Monday, October 11, from noon to 1 p.m.
In this session, Prof. Layli Phillips Maparyan, of the Women's Studies Institute, will speak on "Building a Gender Studies Program in Liberia."
Pro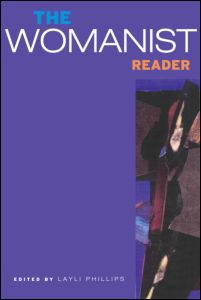 f. Maparyan's work focuses on women of color, Africana sexualities, and liberatory cultural expression (for example, Hip Hop); more recently, her work also addresses applied womanism and spiritual activism as emerging forms of social change work.
Prof. Maparyan is the editor of the collection The Womanist Reader, and the co-author of chapters in the Handbook of Feminist Family Studies and The Human Tradition and the Civil Rights Movement, 1865-1980 and author of a chapter in Defining Difference: Race and Racism in the History of Psychology, in addition to articles in the Journal of African American Studies, the Journal of African American History, and the Journal of Homosexuality.
Prof. Maparyan is also co-founder of the Liberia Working Group of Metro Atlanta, first established in 2008.
The session will be held in the Georgia State University Library's Colloquium Room, on the 8th Floor of the Library South building. The session is free and open to the public. All are welcome!