Educating the Urban New South…with a Wry Twist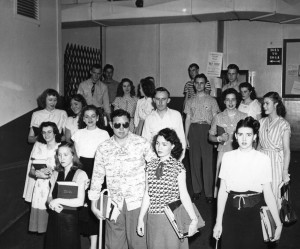 Like the red-headed stepchild whose history it tells, Dr. Merl E. Reed's Educating the Urban New South:  Atlanta and the Rise of Georgia State University, 1913-1969 came into being only through the remarkable ingenuity and persistence of its author. 
After working at length with his first publisher, the author finally liberated the longtime work-in-progress and turned it over to Mercer University Press, which published it in 2009.  As Dr. Reed remarked on one occasion, "It took longer to get it published than to write it." 
The university's history is a remarkable story—even an astounding one.  Dr. Reed tells it like the skillful historian he is, carefully evaluating the evidence, but calling a spade a spade.  He has a wry sense of humor, and a finely developed sense of the ironic.  All of this comes through in the book. 
There are many amazing and amusing tales.  For example, in the chapter on "A Permanent Home:  Acquisition of the Ivy Street Garage" (later known as "Kell Hall") we find: 
President "Sparks boldly acquired the property without official authorization,"
he retired the building's indebtedness through "an unforeseen financial windfall" resulting from an erroneous statement of fees in the school's catalog, and
Sparks made an end-run around the Board of Regents and found his own architect to do renovations when the Regents architect submitted impossibly high cost estimates.
This is not just a history of the university.  It is a book you will enjoy.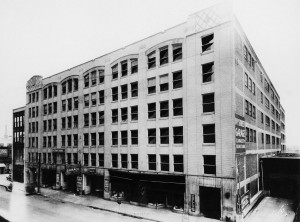 Dr. Reed is an emeritus professor at Georgia State University and the author of several labor history books.  He is also a founder of the GSU Credit Union, the Southern Labor Archives, and the Special Collections & Archives Department.  He is a frequent donor to and supporter of the University Archives, which he used extensively in his research for Educating the Urban New South.