Research at your fingertips!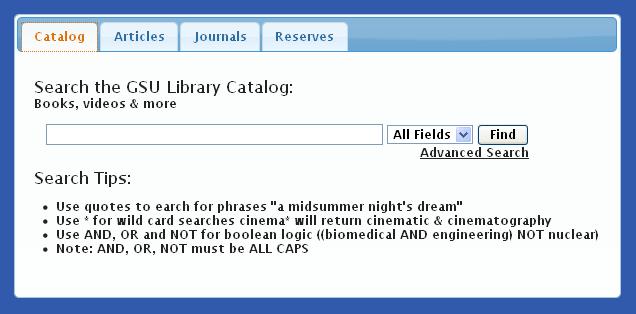 As we count down to the launch of the new library website, we're working on rolling out new and exciting features to make your research easier!
We've added a megasearch box to the library's home page.  This search box allows you to:
search the library's catalog,
search scholarly databases for articles,
search for journals (both electronic and print), and
access e-reserves.
Knowing that you want services that are customized to meet your specific needs, we've also created megasearch boxes specifically for undergraduates (with access to our Research Guides), as well as graduate students and faculty (with access to search for materials at other libraries).
The new website is still in beta, so expect to see new and exciting features rolling out over the next few weeks.  The website will officially launch on August 2, 2010, so until then keep an eye on the library blog as we showcase new features each week!  In the mean time, feel free to give us feedback on the site!