Looking for a good book or two to read this summer? M. Lynx Qualey, author of the Arabic Literature (in English) blog has issued a challenge to her readers to read at least one Arabic book this summer (in translation or not) or one book per month, if you're looking for more of a challenge.  Ms. Qualey asked a number of critics, professors, booksellers, writers and translators which five books they would suggest one read "before you die."
Below are just a few of the books in the library that are on the list. To see the complete list, visit the Arabic Literature (in English) blog.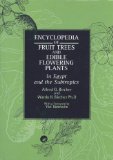 Barghūthī, Murīd. I Saw Ramallah. Translated from the Arabic by Ahdaf Soueif.
Cairo: American University in Cairo Press, 2000.
Call Number:  J7816.A682 R3313 2000
Tells the story of a Palestinian poet returning to the West Bank after 30 years of exile.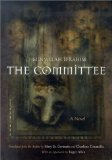 Ibrāhīm, Sunʻ Allāh. The Committee: A Novel. Translated from the Arabic by Mary St. Germain and Charlene Constable. Syracuse: Syracuse University Press, 2001.
Call Number: PJ7838.B7173 L313 2001
In the spirit of Kafka's The Trial, Ibrāhīm's novel revolves around its narrator's attempts to petition successfully the elusive ruling body of his country, known simply as "the committee." Consequences for his actions range from the absurd to the hideous.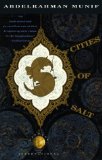 Munīf, ʻAbd al-Rahmān. Cities of Salt. Translated from the Arabic by Peter Theroux
New York : Vintage Books, 1989.
Call Number: PJ7850.U514 M8413 1989
Banned in Saudia Arabia, looks at Arab and American hypocrisy following the discovery of oil in a poor oasis community.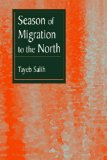 Sālih, al-Tayyib. Season of Migration to the North. Translated from the Arabic by Denys Johnson-Davis. London:  London : Heineman, 1981.
Call Number: PJ7862.A564 M313 1981
Considered a classic of the African Arabian canon, tells the story of a prodigy from Sudan who after studying abroad in London returns home to his village, where the narrator starts to unearth his past.