Recent Films from Israel
Want to learn more about the culture  and politics of Israel?  One good way is through the eyes of its its filmmakers. Recent films added to the Library's collection include: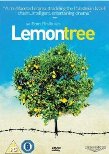 Lemon Tree (Etz Limon) – 2009
A drama based on the true story of a Palestinian widow who must defend her lemon tree field when a new Israeli Defense Minister moves next to her and threatens to have her lemon grove cut down. Hiam Abbass won the Israeli Academy Award as Best Actress for her role as the owner of the lemon grove.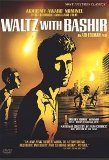 Waltz with Bashir – 2009
An animated motion picture based on events in the director's own life, involving his attempts to remember and verify his experiences in the War on Lebanon. After not being able to recall the time he spent on an Israeli Army mission, the director attempts to solve the mystery by traveling around the world to interview old friends and comrades. As the pieces of the puzzle begin to come together, his memory begins to return in illustrations that are surreal.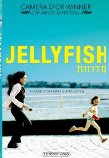 Jellyfish (Meduzot) – 2008
Winner of the Caméra d'or at the 2007 Cannes Film Festival, Jellyfish (Meduzot) is a portrait of three very different women emotionally adrift in Tel Aviv. Co-directed by Israeli author Etgar Keret and his wife Shira Geffen, the film explores Israeli mental temperaments and daily life in a unique fashion.
The Band's Visit – 2008
Winner of the Cannes Film Festival Un Certain Regard prize, this is a simple, but witty,  story of strangers in a strange land. An Egyptian police band arrives in Israel to play at the Arab Cultural Center. When they take the wrong bus, the band members find themselves in a desolate Israeli village, with no other option than to spend the night with the local townspeople. What follows is a special night of quiet happenings and confessions as the band makes its own impact on the town and the town on them.