Faculty Login to Library Computers
Do you know how to log in to the computers in the library?  One of our surveys revealed that some faculty do not know how to access the library computers.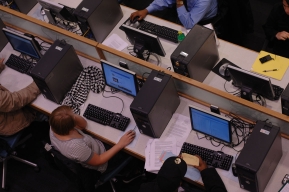 Faculty can log in by using the CampusID and password.  Do not use the Novell ID that you use to log in to your office computer.
If you are in the library and having trouble logging in, please ask for assistance at the Computer Support or Research Support desks on Library North 1 and 2.