Interview with Dr. Viviana Cortes, Applied Linguistics & ESL Department
Dr. Viviana Cortes is the Faculty Liaison for the Applied Linguistics & ESL Department. Dr. Cortes joined the GSU faculty in the fall of 2008 and right away took on the duties of department 'librarian' which involves communicating with their subject librarian concerning book acquisitions and more.  An interesting thing I found out from the interview was that many graduate students do not know about Interlibrary Loan.  Dr. Cortes told me this, "Forty per cent of my PhD. Students did not know about Interlibrary Loan! I was astonished! It was hard to believe they had never needed an article that we did not have.  I love our Interlibrary Loan Service and Ask a Librarian. One time when I was in Spain and needed an article, a librarian in North Carolina actually sent me an article through email. These are wonderful services."
Her most recent article, "Shell Nouns as Cohesive Devices in Published and ESL Student Writing"  7: 3-14, 2008, appeared in the Journal of English for Academic Purposes and Dr. Cortes contributed the chapter "Lexical Bundles in Freshman Composition" to the monograph, Using Corpora to Explore Lingusitic Variation.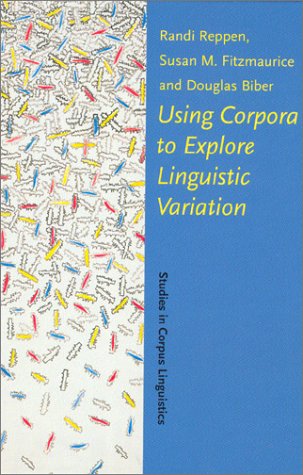 I interviewed Dr. Cortes to find out more about her teaching, research interests, and philosophy of life.
What brought you to Georgia State University?
It was the location. I loved the big city and the warm climate. It reminded me of growing up in Buenos Aries, Argentina—my hometown.  Previously I was at Iowa State University where the winters were long and cold. Plus, the job was a very good match.
How has your teaching experience in the United States differed from your experience in Argentina?
Before going back to graduate school I taught elementary, high school, and college classes. In Argentina the relationship between the professor and teacher is very different from the way it is in the United States. The professor knows all and the student knows nothing. It's very competitive. There's more cooperation in the United States. Colleagues and students work together on projects. The more my students achieve, the greater my prestige here. When I was in a graduate school one of my professors made a comment that changed by life. He said," Where did you learn grammar?"  I told him that we learned English grammar by translating works. He told me that my grammar was the most perfect he had ever seen. None of my professors in Argentina would have made that kind of comment. After that I became his research assistant and decided to become a professor.
Why did you decide to become an Applied Linguistics professor?
I wanted to be a teacher even when I was a little girl. My mother told me that when I was little I would hold imaginary teaching sessions for my toys.  I received by B.A. degree in teaching English as a Foreign Language. I taught at the Bi-National Center which was then run by the US Information Agency. I did not plan to live in the U.S. after I finished my graduate work, but there was a financial crisis in Argentina. I received my Ph.D. degree in 2002 from North Arizona University.
What kinds of teaching methods do you use in your classes?
It depends on the class. I use corpus based methodology which means that I use a computer program to analyze written  language. I use these findings to inform my teaching. I lecture and use group discussion. In one of my recent MayMester classes the students did presentations, I showed videos, and did some lecture. It was very successful and varied. It was a very lively class. The students were discussion leaders.
What has been your most rewarding experience as a professor at GSU?
I love working with Ph.D. Students. It's wonderful to be able to make a contribution to a student's professional career. I also like my undergraduate students at GSU. They are so street smart! They are very well informed and up to date on current affairs. In my undergraduate classes we work with real language from newspapers and other current sources.
Recently I was the local chair for the American Association of Applied Linguistics conference which was held in Atlanta and many of my Ph.D. Students presented at the conference. I was very proud of them.
What are your current research interests?
I like to describe and do research on disciplinary writing.  How do the different disciplines research, write, and publish their findings? I also study linguistic features in  written language such as recurrent word combinations. The areas that interest me are History, Biology, Chemistry, English, and Spanish.
What do you like to do in your leisure time?
I enjoy painting. I use acrylics and do landscapes. My painting is in the 'naïve' style. I like listening to music and I like to travel, but most of my travel has been for work!
What are you reading now?
Just about anything on the best seller list. I love Jane Austen and recently read the Solitude of Prime Numbers by Paolo Giordano . I like popular fiction series such as the Darcy series.
What advice do you have for students entering the academic field of Applied Linguistics?
I don't want to discourage them, but I try to raise their awareness of the nature of the academic profession. You have to publish , get grants, and juggle teaching and research. Decide on the area for your specialization early, then focus your energy on that area. Students often think that after they get a degree and get a job everything will be wonderful. One of my colleagues said the days of graduate school were the good old days!
Is there a place or country that you would like to visit?
I would like to visit Greece or Jamaica. Places with beaches and warm weather.