Mapping and GIS
Are you interested in critical issues around mapping and Geographic Information Systems (GIS)? If so, you may want to check out Dr Jeremy Crampton's new book: Mapping: A Critical Introduction to Cartography and GIS. Wiley-Blackwell, 2010. Call number: GA102.4.E4 C73 2010.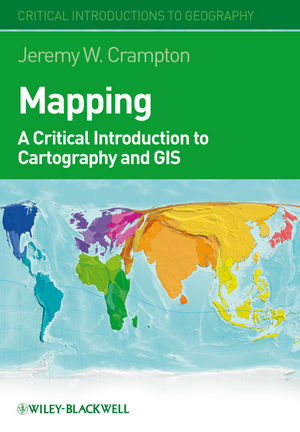 Follow the library's book record link to check the status and location of the book.
Dr Jeremy Crampton is an Associate Professor in the Department of Geosciences. He teaches digital cartography and political geography. His research interests include politics of identity, critical approach to cartography and GIS, biopolitics and race, and the work of Michel Foucault. For his other publications, visit his website.
Dr Crampton is the editor for the Annals of the Association of American Geographers, and the editor-in-chief for Cartographica. Both journals are accessible via the University Library. For more information on geography books, journals, and other scholarly materials, go to the Geoscience Guide.