Dr. Deron Boyles to receive national honor
Congratulations to Dr. Deron Boyles, Professor of Social Foundations of Education in the College of Education's Department of Education Policy Studies! On October 14, 2010 he will be awarded the 2010 James and Helen Merritt Award for Distinguished Service to Philosophy of Education which is a national award given by the Department of Leadership, Educational Psychology and Foundations at Northern Illinois University during the awards ceremony, which is part of the department's annual presentation series and colloquia.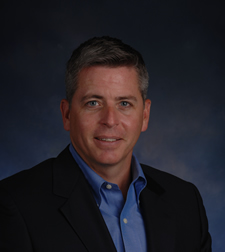 Dr. Boyles was selected due to his significant contributions to philosophy of education through teaching, mentoring, leadership, and publications, which are extensive. A couple of recent titles available at the Library include:
Baez, B. and Boyles, D. (2009). The politics of inquiry :
education research and the "culture of science", Albany, NY : State University of New York Press. This book was selected as a 2009 CHOICE Outstanding Academic Title.
Boyles, D. (Ed.). (2008). The corporate assault on youth : commercialism, exploitation, and the end of innocence, New York, NY : Peter Lang.