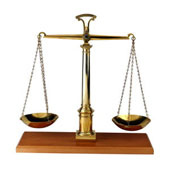 The A. R. Marshall Arbitration Records, part of the Southern Labor Archives, are now open for research in Special Collections and Archives.
Dr. Alpheus Royall Marshall was born in Chatham, Virginia. He received his undergraduate degree from Lynchburg College and his Ph.D. from the University of Virginia. His dissertation is titled The Federal Government and Labor Legislation (1934). Shortly after graduation, he was appointed head of the Economics Department at Texas Christian University and remained there until 1937 when he went to the University of Maryland to work as Associate Professor of Economics.
In 1942, Marshall left the University of Maryland to become the Hearing Officer for the National War Labor Board. From 1943-1945, he worked as Assistant Disputes Director and Disputes Director for the Regional War Labor Board in Atlanta. He began working for the Georgia Institute of Technology in 1946 as Professor of Industrial Relations.
Dr. Marshall's work in the field of arbitration and labor relations is considered distinguished. He was a licensed arbitrator and did extensive work moderating union and company issues. His professional affiliations included the American Marketing Association, Southern Economic Association, and the National Academy of Arbitrators.
The records, 1942-1983, consist of professional files, arbitration case files, publications, and contracts between unions and companies. The finding aid for this collection is available online.
For more information about the A. R. Marshall Arbitration Records, please contact Traci Drummond, archivist for the Southern Labor Archives, at 404.413.2880 or at tdrummond@gsu.edu.