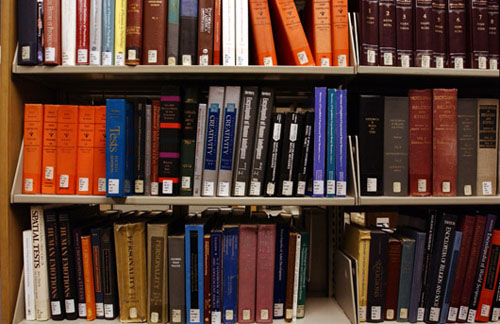 Can you believe that Georgia State University's faculty published over 70 books last year? Graduate students also produced an impressive number of research publications. To celebrate the brilliant intellectual community we have here, Georgia State University Library is hosting two exhibits for Spring Semester 2010. Our Holder Case (directly across from Saxbys) displays faculty books published in 2009, while our exhibit case (behind the computer support desk) covers graduate publications in the same year. Each item lists the location of the document within our collections or databases.
The University Library is pleased to provide faculty and graduate students with a forum to promote their excellent research. Our wonderful, popular space for learning and studying is an ideal location to exhibit these achievements.
If you are either a faculty member or graduate student with a 2009 publication not included in these exhibits, please contact our Collection Development Officer, Skye Hardesty. Likewise, contact her if you have or are expecting a 2010 publication, so we can include it next year!