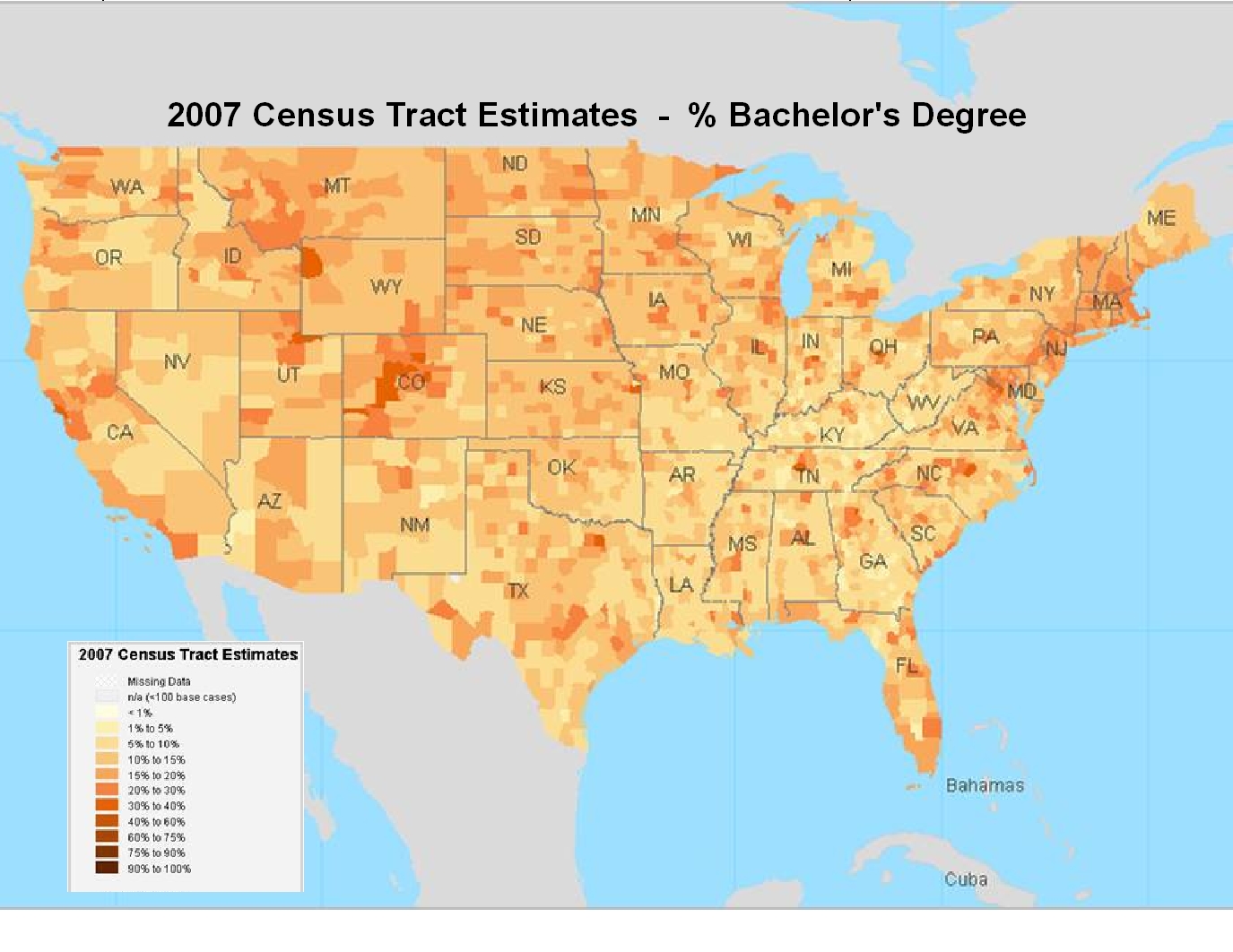 The University Library now has access to Social Explorer, an easy to use demographic and mapping database.  Social Explorer contains U.S. Census information from 1790 to 2007.  With Social Explorer, you can quickly make maps that display demographic information such as the percentage of Americans with bachelor's degrees in 2007.  In Social Explorer you will find census tract level data from 1940 and county level data from 1790.  All data can be exported into Excel and maps can be exported into PowerPoint.
Social Explorer makes it easy to track neighborhood change across decades without having to consult numerous census books.  Interested in tracking demographic change in downtown Atlanta from 1940 to 2000?  Simply select the census tracts on the map and you'll have quick and easy access to detailed demographic information.  A task that once took hours or even days, now takes mere minutes!
Social Explorer also contains religion data down to the county level from 1980 to 2000.  Discover where populations of religious groups such as Catholics or Baha'is are located throughout the United States.