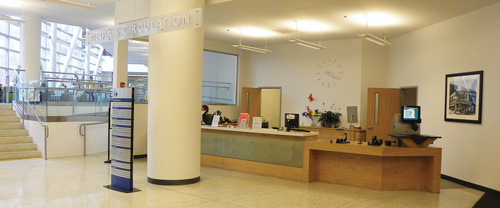 This desk is for checkouts and returns only. It has staffing from 10:00 am – 5:00 pm, Monday – Fridays.
DVD sleeves are located in Library South, but you will need to bring the sleeve to the Library North circulation desk for checkout.
VHS, CDs, & LPs can be checked out at the Library South circulation desk.
Laptops can be checked out from the Library North circulation desk.
Reserves are available in Library North.
The self check machine is available at the Library South desk for checking out books and CDs.