Still looking for a textbook or other course content?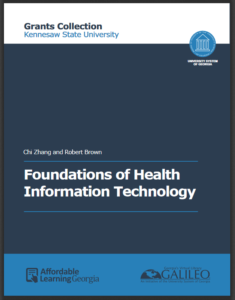 Fall semester is just around the corner, so if you're an instructor in search of a textbook or other course content, take a look at these resources which provide open textbooks. Unlike textbooks with all rights reserved copyright restrictions, open textbooks are freely available online and allow for copying, printing, and sharing. Many open textbooks also allow adaptation so that the content can be modified for individual instructional needs. Take a look at the license for each book to be sure what it allows.
Here are the top five places to find open textbooks:
Top 100 highest enrolled courses:  The highest enrolled courses in all of the University System of Georgia with links to currently used open textbooks and suggestions for which open textbook might work for you.
OER Metafinder: Developed by George Mason University, this tool currently searches 17 open content repositories simultaneously.
College Open Textbooks: Aggregates listings of open textbooks from across the web. Over 600 open textbooks sorted by discipline. Many of the textbooks include peer reviews.
OpenStax: Currently, there are only 44 textbooks in this collection, but they meet rigorous peer review requirements, scope and sequence requirements, and offer ancillary materials and affordable online homework options.
Open Textbook Library: (A Project of UMN) This library offers hundreds of open textbooks on a variety of subjects. You can read a review of the textbook and see the credentials/affiliation of the reviewer.
If you still don't find what you are looking for, take a look at the GSU Library's Open Education Guide. Or, contact Denise Dimsdale, Affordable Learning Georgia Library Coordinator, at the GSU Library. The GSU Library is happy to assist instructors with locating open resources, publishing open content, and locating course content and library resources that provide affordable options for students and pedagogical opportunities for instructors.