GSU Library joins HathiTrust; provides users access to digitized materials from around the world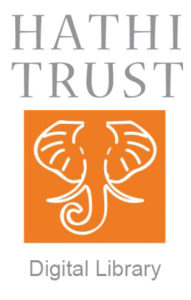 Georgia State University Library has joined HathiTrust as a partner institution, making accessible to University Library users a vast collection of works from an international community of research libraries.  The collection includes more than 16 million volumes, nearly 6 million of which are in the public domain.
In general, when users access HathiTrust, they are provided with searchable access to digitized materials from all around the world.  Georgia State University users get access to the largest number of volumes and features by logging in with their institutional credentials at https://www.hathitrust.org/.  Once logged in, GSU users can download PDFs of public domain works and works made available under Creative Commons licenses.
Here are examples of a few items recently made available:
100,000 plus digitized books in the subject of Oceanography and the history of the Scripps Institution of Oceanography from the University of California San Diego Library
1,000 plus manuscripts from the Islamic Manuscripts Collection at the University of Michigan;
3,000 plus musical scores by female composers from the 19th- and early 20th-centuries from the University of Michigan Music Library;
1,000 plus primary sources in American social history from the antebellum period through reconstruction from Cornell University.
Users can also create, save, and in some cases share public or private collections, and perform non-consumptive analytics on portions of the HathiTrust collection.  Examples of this type of research include text extraction, textual analysis, and linguistic analysis. For more information about computational analysis of the collection contact Digital Scholarship Librarian, Spencer Roberts.
If you have questions about using HathiTrust, please contact a Georgia State University Subject Librarian at http://library.gsu.edu/home/services-and-support/services/subject-librarians/
About the Author
Shaumond Scott is the Senior Editorial and Production Coordinator for the University Library. He coordinates and manages communication strategy, public relations activities, and marketing for the Library.