Georgia Women's Movement Spring Event 2016: Reporting Women
The Georgia Women's Movement Project Spring Event is held annually to highlight collections in the Georgia State University Library Women and Gender Collections, and to celebrate the lives of the unsung heroines of the women's movement in Georgia.
The 2016 event brings together three talented and highly respected women journalists whose reporting for the Atlanta Journal-Constitution has informed Georgians for more than forty years. Their stories will provide a window into a unique profession, and their insights will educate and inspire.
Wednesday, June 15, 5:00-7:00 pm
Special Collections And Archives
University Library South, 8th Floor
100 Decatur St. SE
Atlanta, GA 30303
Register for event
or RSVP to mgerrard@gsu.edu / (404) 413-2888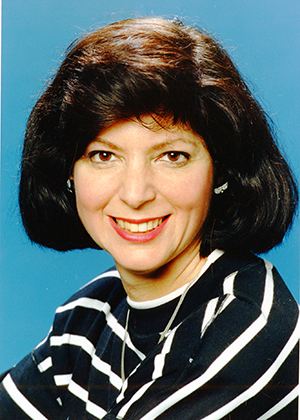 Carole Ashkinaze Kay
Carole Ashkinaze Kay is a nationally respected journalist, author and international communications strategist, with a lifelong interest in social policy. She is a former Media Chief of the United Nations Children's Fund and longtime consultant to the American Civil Liberties Union and other nonprofits, but was probably best known in Atlanta for her columns and editorials about women in the Atlanta Journal-Constitution, dating from the mid-'70s.
The first woman in the paper's history ever named to its Editorial Board, she was a fierce feminist and the first to write seriously and consistently about women's lives and needs. She also "integrated" the paper's Style Section during a stint as Features Editor, insisting that women and men of color be sought and used as models in its previously all-white fashion pages, and wrote frequently about racial and ethnic issues.
Carole won many national awards for her ground-breaking stories, including Planned Parenthood's coveted Margaret Sanger award, and the National Women's Political Caucus "EMMA"  (Exceptional Merit Media Award). Prior to joining the Atlanta Journal and Constitution in 1976, she shared in a Pulitzer Prize for investigative reporting at New York's Newsday.
Her books include The Closing Door (with Gary Orfield), published in 1991, named Outstanding Book on Human Rights in 1992 by the Gustavus Myers Center for the Study of Human Rights at the University of Arkansas. She also taught journalism at American University in Washington and Emory University in Atlanta, and has led professional journalism seminars (for the U.S. Information Service) in Haiti and Tanzania.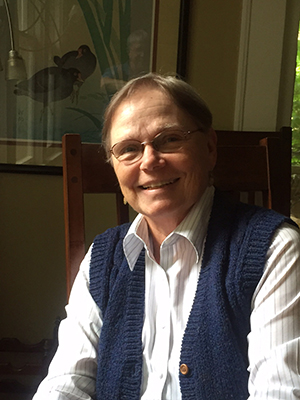 Susan Wells
Susan Wells, now proprietor of an organic farm market in North Georgia, spent her career with the Atlanta Journal-Constitution, where she worked as a reporter, editor and member of the editorial board.  During her 30-year sojourn with the paper, she was a metro reporter and editor, assistant managing editor for business news, an editorial writer and finally, home and garden editor. Outside the newspaper, she was a long-time member of the board of The Atlanta Women's Foundation and was president of the Society of American Business Editors and Writers. After her retirement in 2008, she worked as Public Information Specialist at Georgia Legal Services Program. For the past two years, she has run Bliss Farm of Ellijay, a small market garden selling sustainably grown produce and eggs.
She is married to Ellen Taylor, professor of law at the Georgia State University College of Law. She is mother to Callan Wells, health policy  senior paralegal at Georgia Legal Services, and to Adam and Ben Taylor, teenage boys being reared in a feminist environment.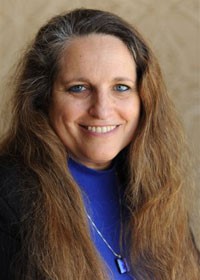 Maria Saporta
Maria Saporta is an Atlanta native who began her full-time journalistic career in April 1980 with the Macon Telegraph.
From 1991-2008, Maria worked as the business and civic columnist at the Atlanta Journal-Constitution. She now writes a weekly column and news stories for the Atlanta Business Chronicle. Her website: www.SaportaReport.com, has several veteran contributors who provide daily updates on local business, urban and civic issues focusing on metro Atlanta, Georgia and beyond. Maria also is a regular contributor and does a weekly commentary on WABE 90.1-FM.
A past president of the Atlanta Press Club, Maria continues to serve on a number of its committees. She also serves as vice president of the Alliance Francaise d'Atlanta, a French cultural organization and school that was founded by her mother in 1963.
Maria was inducted into the 2002 YWCA Academy of Women Achievers, and the Georgia State University Business Hall of Fame in 2012.  She also received the Atlanta Business League 2013 CEO Award for Vision of Excellence. A 1999 graduate of the Regional Leadership Institute,  she was named one of Georgia Trend's 100 Most Influential Georgians in 2000 and 2001, and has been named as one of the magazine's "Notable Georgians" eleven times since 2002.
The Women and Gender Collections
Established in 1995, the Georgia State University Women and Gender Collections document the experiences of women active in the second wave of the women's movement, in particular their efforts to ratify the Equal Rights Amendment in Georgia. It also chronicles women and men participating in women and LGBTQ-centered activism and advocacy in Georgia and the Southeast. In addition, the collection highlights Georgia State University faculty, staff and students involved in feminist activities, including the development of continuing education and academic classes in women's studies and the establishment of the Women's Studies Institute.