Panel Discussion on Social Mobility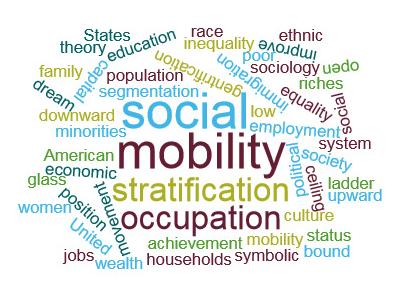 Is America still the land of opportunity? A panel discussion on social mobility in the 21st century will seek to answer that very question. The event will be held on February 25 from 6:00 p.m. to 7:15 p.m. in the Georgia State University Student Center Senate Salon.
Panelists:
Derrick Darby, Professor of Philosophy, University of Michigan Ann Arbor
John Roemer, Elizabeth S. & A. Varick Stout Professor of Political Science & Economics. Departments of Economics and Political Science, Yale University
Respondents:
Stuart Andreason, Senior CED Adviser, the Atlanta Federal Reserve
Daniel Kreisman, Assistant Professof of Economics, Georgia State University
Tomeka M. Davis, Assistant Professor of Sociology, Georgia State University
Joseph Mole, Executive Director, Emmaus House
The event is sponsored by the Department of Economics of the Andrew Young School of Policy Studies, the Department of Philosophy, and the Jean Beer Blumenfeld Center for Ethics.
Interested in learning more? The following are just a few of the books on the topic available in the University Library:
Bangs, Ralph L. and Larry E. Davis (Eds). Race and Social Problems: Restructuring Inequality. Berlin : Springer, 2015.
Darby, Derrick. Rights, Race, and Recognition. Cambridge: Cambridge University Press, 2009.
Dickert-Conlin, Stacy and Ross H. Rubenstein (Eds). Economic Inequality and Higher Education: Access, Persistence, and Success. New York: Russell Sage Foundation, 2007.
Lucas, Samuel Roundfield. Tracking Inequality: Stratification and Mobility in American High Schools. New York : Teachers College Press, 1999.
Meerman, Jacob. Socio-economic Mobility and Low-status Minorities: Slow Roads to Progress. New York: Routledge, 2009.
Mullen, Ann L. Degrees of Inequality: Culture, Class, and Gender in American Higher Education. Baltimore: Johns Hopkins University Press, 2010.
Stelzner, Mark. Economic Inequality and Policy Control in the United States. New York: Palgrave Macmillan, 2015.