Fair Use in the Visual Arts: Finally, Some Guidelines!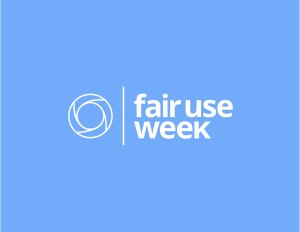 It seems like when artists make headlines these days, it's not because of a record-setting sale price or a dazzling new show, but instead it's frequently because an artist is facing allegations of copyright infringement. Just last week, for example, the artist Richard Price found himself in legal trouble yet again for repurposing photographer Donald Graham's image of a Rastafarian without attribution or permission. Shepard Fairey and Jeff Koons are two more artists who have made headlines due to legal battles involving reuse of other artists' work.
Appropriation in art–the reuse, sampling, and/or remixing of existing works made by others–has been around since early people drew on cave walls… But it's been a vexatious problem for artists equally as long. When is it OK to appropriate? How much is it OK to borrow? When do I need to seek permission?
Finally, there are some guidelines. The College Art Association (CAA) recently came out with a document to help guide artists and art historians through these complex issues. The Code of Best Practices in Fair Use for the Visual Arts "provides members of a community with a clear framework in which to apply fair use with confidence, knowing the shared norms of their field."
The Code covers various issues involving Fair Use in the arts, such as:
Analytic Writing;
Teaching about Art;
Making Art;
Museum Uses; and
Online Access to Archival and Special Collections
If the CAA's document doesn't answer all your questions, or if you'd like to know more about artists who use (or mis-use) appropriation, we recommend the following:
Appropriation (part of the Whitechapel Gallery's Documents of Contemporary Art series)
Call number: N6494.A66 A67 2009 | Location: Library North 4
Mashup Cultures
Call number: TK5105.88817 .M37 2010 | Location: Library North 3
Encounters: New Art from Old
Call number: NX456.5.A66 M68 2000 | Location: Library North 4