Founders Lecture: Daniel Ellsberg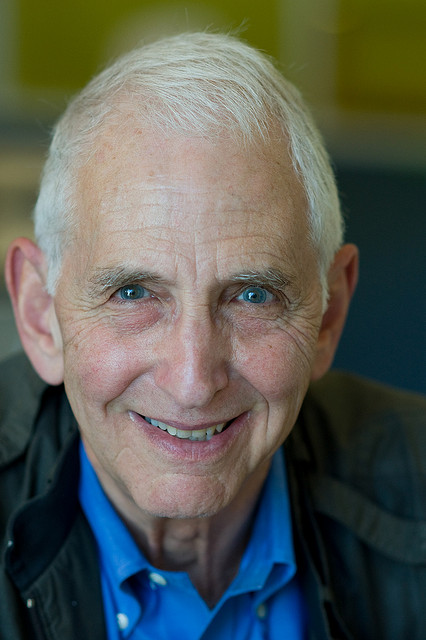 Writer, lecturer, and activist Daniel Ellsberg—best known for his involvement in the Pentagon Papers trial in 1971—will be at Georgia State University to deliver the founders lecture:
Watergate to Snowden: The Assault on Privacy in America
Date: Wednesday, Nov. 12
Location: Centennial Hall Auditorium (100 Auburn Ave. NE)
Time: 6:30 p.m.
Free and open to the public.
The talk is hosted by the Honors College and is in recognition of past Honors Program director and Georgia State Vice President for Enrollment Management and Student Success and Vice Provost Dr. Tim Renick. Co-sponsors are the Andrew Young School of Policy Studies, Center for Economic Analysis of Risk (CEAR), College of Arts and Sciences, and University Library.
In the 1970s, Ellsberg, a military analyst with top-secret security clearances, released the Pentagon Papers, detailing the secret history of the Vietnam War. This was the biggest national security leak in U.S. history prior to recent events surrounding WikiLeaks. Ellsberg copied the report and sent it to the New York Times, the Washington Post and 17 other newspapers. Although he was indicted for stealing government documents, the case was dismissed because of government misconduct. Ellsberg, who opposed the Vietnam War, said he leaked the papers because he felt the public had a right to know what the government was doing.
Ellsberg is a senior fellow of the Nuclear Age Peace Foundation and the author of three books, all available at GSU Library:
And available on DVD:
---
Image credit: Daniel Ellsberg | CC BY_NC 2.0