Georgia State University Library releases Library Instruction Recorder plugin as Open Source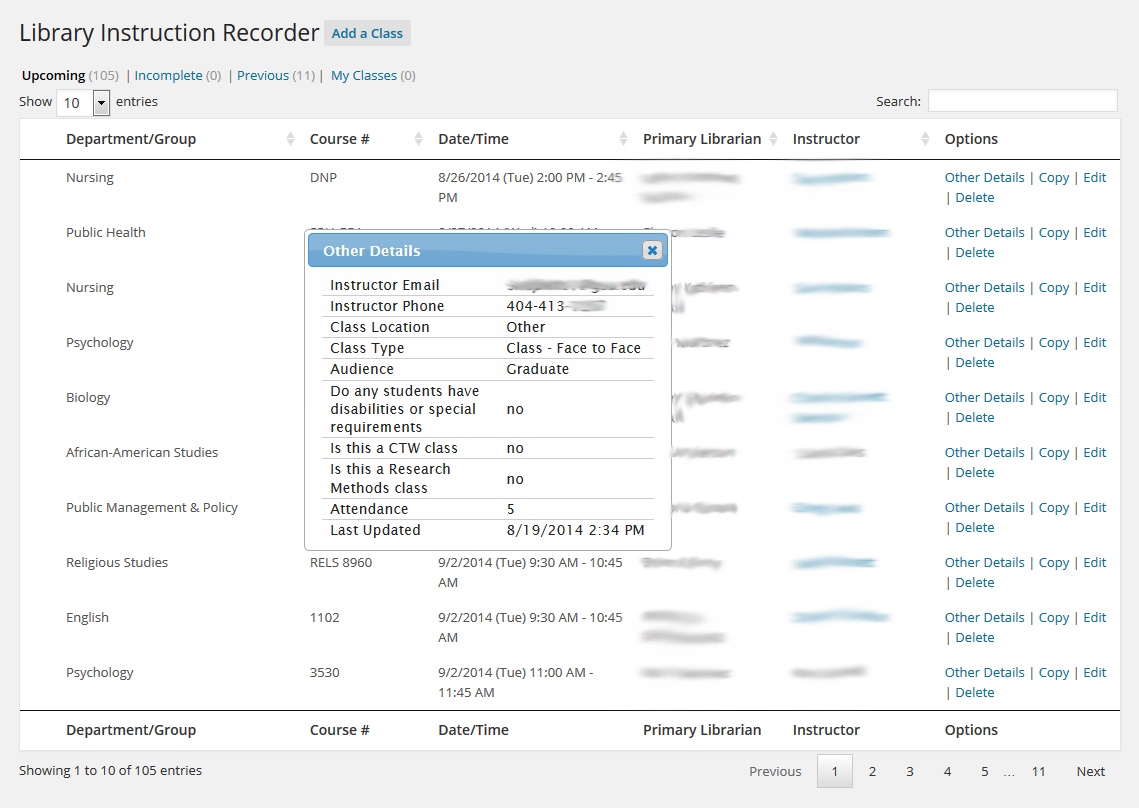 As part of its commitment to the free culture movement, Georgia State University Library is pleased to announce the initial release of the Library Instruction Recorder (LIR). LIR is a free, open source WordPress plugin that allows librarians and library staff to record and report on library instruction sessions.
User education is a core value of Librarianship, and Georgia State University Library takes that commitment seriously by providing a variety of instruction sessions and self-directed learning tools to both students and faculty. To continue recording and reporting on library instruction sessions, the library needed a tool that was simple, easy-to-use, effective, and focused solely on library instruction needs – finding none, we decided to create our own!
LIR is available for download from the WordPress Plugin Directory, and the source code is available on BitBucket.