Summer Reading Suggestions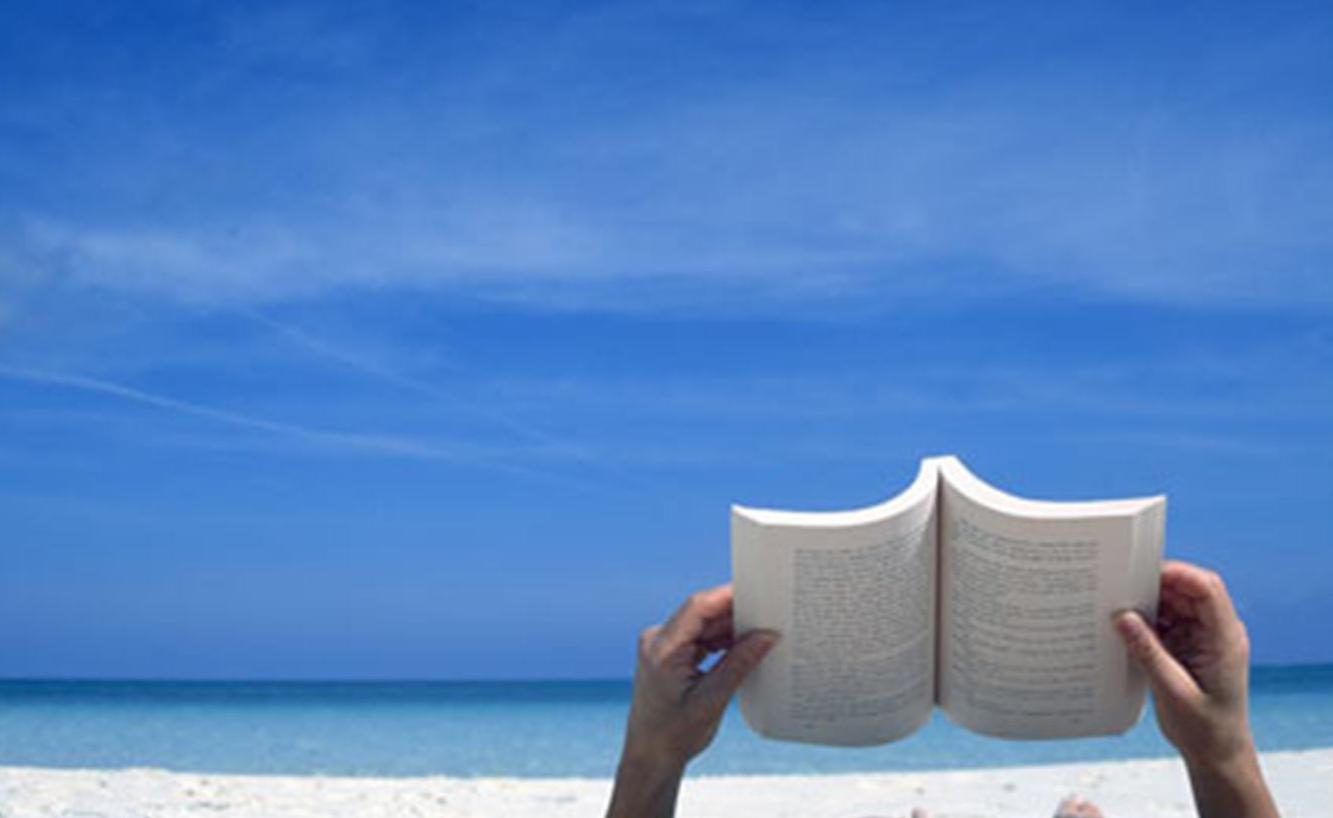 Last week the Law Library posted summer reading suggestions from their faculty.  We loved the idea (and suggestions) and decided to create our own list. Here are some books recommended by library employees for your summer reading enjoyment!
Laura Burtle
Life after Life by Kate Atkinson. This is a beautifully written, touching, and thoughtful novel where the main character lives through the first half of the 20th century over and over. The style is challenging at first, but it turns into a wonderful read. If you are ready for a true reading challenge, Infinite Jest by David Foster Wallace is certainly not easy (or short) but it is an engrossing story of tennis, addiction, family, advertising, film, and more themes than I could list. It is a book that has stayed with me years after reading it.  A few years ago there was even an online book club/support group called Infinite Summer.
La Loria Konata
Running for my life: one lost boy's journey from the killing fields of Sudan to the Olympic Games by Lopez Lomong. This is a very inspirational book that should encourage you to tackle any challenges you may be facing.
Pam Lucas
An Unnecessary Woman by Rabih Alameddine. A love letter to literature and its power to define who we are. In this portrait of a reclusive woman's late-life crisis, you'll follow Aaliya's digressive mind as it ricochets across visions of past and present Beirut. Colorful musings on literature, philosophy, and art are invaded by memories of the Lebanese Civil War and Aaliya's own volatile past. As she tries to overcome her aging body and spontaneous emotional upwellings, Aaliya is faced with an unthinkable disaster that threatens to shatter the little life she has left.
Leslie Madden
If you like smart, well written mysteries, I recommend: The Thirteenth Tale by Diane Setterfield, Mistress of the Art of Death by Ariana Franklin, and The Meaning of Night: A Confession by Michael Cox
Ida Martinez
At Night We Walk in Circles by Daniel Alarcon. Born in Peru, raised in Birmingham, AL, and now living in San Francisco, Alarcon's writing star has been rising for years. This one was noted as a "best" and "favorite" book of 2013 by NPR, the San Francisco Chronicle, and others. Alarcon writes male characters very well.
In this book, a young South American man is having a hard time navigating life with a girlfriend, his widowed mom, and an absent brother. He's an actor, and gets a part in a traveling show led by aging political dissidents, who have been his heroes. In one of the small isolated towns in the mountainous terrain where they are to perform their play, something happens. Something pretty intense. And then more intense things happen. And then more… Here's more about the book at Goodreads.
Jason Puckett
Going Clear: Scientology, Hollywood, and the prison of belief by Lawrence Wright. It's a history of Scientology from its inception to the present. Wright spoke to current and former Scientologists and delved into the history of L. Ron Hubbard to come up with a book that's part biography and part expose. He pays particular attention of how Scientology has come to be so influential over powerful people in Hollywood. It's scary and fascinating stuff, and I couldn't put it down.
Mandy Swygart-Hobaugh
Here is Where: Discovering America's Great Forgotten History by Andrew Carroll. It's a nice, light history lesson combined with travel log: "chronicles Andrew Carroll's incredible journey across the United States to find unmarked locations associated with extraordinary individuals and pivotal events in our nation's history." (from book's site).
He spoke last fall at the Carter Center (Pat, my spouse, and I went) – really engaging and down-to-earth guy, and it's totally reflected in his writing. When he signed our book, I told him how when ALA was in New Orleans I went to the spot where the 30-block Storyville red-light prostitution district used to be (no historical marker) and thought, "Well, here is where… [censored]" He got a kick out of it. And, heck, if you're interested in learning more about Storyville, there are a few books in the library on that, too.
Jaclyn Werner
The Murder of Roger Ackroyd by Agatha Christie. Fussy Belgian detective Hercule Poirot investigates the murder of a well-respected pillar of a small-town community. The Murder of Roger Ackroyd frequently tops lists of greatest mystery novels of all time–and when you reach the ending, you'll see why.