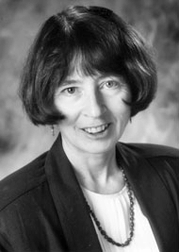 Dr. Catherine L. Albanese, J. F. Rowny Professor Emerita of the University of California, Santa Barbara will present a lecture at Georgia State University titled:
From Methodism to Mind Cure: The Evangelical Origins of New Thought
Day/Time: April 11, 3:30-5:00
Place: 8th Floor Arena of the Sun Trust Building, 25 Park Place
Abstract: "The lecture offers an untold story of the origins of New Thought to be set alongside the standard narrative of its liberal and radical religious roots. The lecture begins with spiritualism and notices the prominence of Methodists at the beginning of that movement. It also looks to the perfectionist theology that characterized many Methodists as well as fellow travelers. For some of them, perfected humans should be able to communicate with spirits and, later, even to use their minds to effect cures. The Methodist and evangelical trajectory leads then to prominent leaders in the New Thought movement. Meanwhile, the prosperity gospel in both  New Thought and evangelical quarters suggests their connection, as does the New Thought practice of tithing."
Catherine L. Albanese is the author of the award-winning book A Republic of Mind and Spirit: A Cultural History of American Metaphysical Religion (Yale, 2007), Nature Religion in America: From the Algonkian Indians to the New Age (Chicago, 1990), the textbook America, Religions and Religion (Wadsworth, 1999), and numerous other books and articles. She was the President of the American Academy of Religion in 1994.
The lecture is a part of the American Academy of Religion's American Lectureship in the History of Religions series, which was established in 1891 to encourage path-breaking scholarship through a lecture and book series. This year's lecture series is sponsored by Agnes Scott College, Emory University, Georgia State University, Mercer University, and Spelman College. A schedule of the other lectures in the series can be found on the website of the Department of Religious Studies.