Symposium on Immigration
Please join the Department of Economics, the Jean Beer Blumenfeld Center for Ethics, and the Department of Philosophy on Tuesday, March 11 at 6:00pm in the Senate Salon of the Georgia State University Student Center for a free symposium titled:
"Immigration: Who gets in? On what terms? Who gets to decide?"
Speakers include: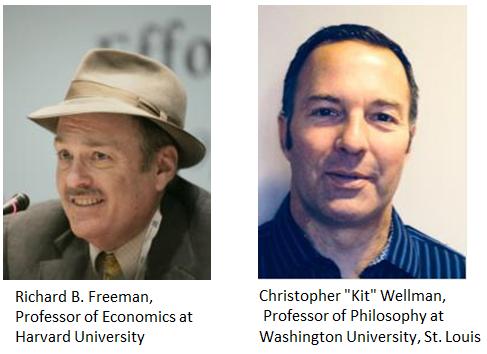 Panelists include:
Andy Altman, Professor of Philosophy and Director of the Jean Beer Blumenfeld Center for Ethics, Georgia State University
Barry Hirsch, Professor of Economics, Georgia State University
Paula Stephan, Professor of Economics, Georgia State University
Madeline Zavodny, Professor of Economics, Agnes Scott College
For additional information contact Dr. Andrew I. Cohen in the Department of Philosophy.
To learn more about the immigration debate, check out the following books and articles, available through the University Library:
Borjas, George J., Richard B. Freeman, and Lawrence Katz. "Searching For The Effect Of Immigration On The Labor Market." American Economic Review 86.2 (1996): 246-251.
Freeman, Richard B. "People Flows In Globalization." Journal Of Economic Perspectives 20.2 (2006): 145-170.
Lamont, Michèle. The Dignity of Working Men: Morality and the Boundaries of Race, Class, and Immigration. New York: Russell Sage Foundation, 2000.
Legrain, Philippe. Immigrants: Your Country Needs Them. Princeton: Princeton University Press, 2007.
Pécoud, Antoine, and P. F. A. de (Paul F. A.) Guchteneire. Migration Without Borders: Essays On the Free Movement of People. New York: UNESCO Pub., 2007.
Wellman, Christopher Heath. Debating the Ethics of Immigration: Is There a Right to Exclude? Oxford: Oxford University Press, 2011.