Philosophy Professor Wins Grant from Center of Theological Inquiry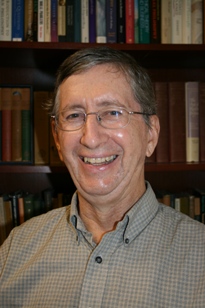 Congratulations to Dr. George Graham, Professor in the Department of Philosophy, who was awarded a grant from the Center of Theological Inquiry in Princeton, NJ.  The Center of Theological Inquiry is "an independent, ecumenical institution" and is one of the nation's most prestigious centers for research on religion. The grant will support work on Dr. Graham's latest book, Abraham's Dilemma: Religious Experience, Spiritual Delusion, and Moral Well-Being.  Other books by Dr. Graham include:
The Disordered Mind. New York: Routledge, 2013.
Reconceiving Schizophrenia. Oxford: Oxford University Press, 2007
When Self-consciousness Breaks: Alien Voices and Inserted Thoughts. Cambridge, MA: MIT Press, 2000.
Philosophical Psychopathology. Cambridge, MA: MIT Press, 1994.
Philosophy of Mind: An Introduction. Oxford: Blackwell, 1993.