Collaborate & Visualize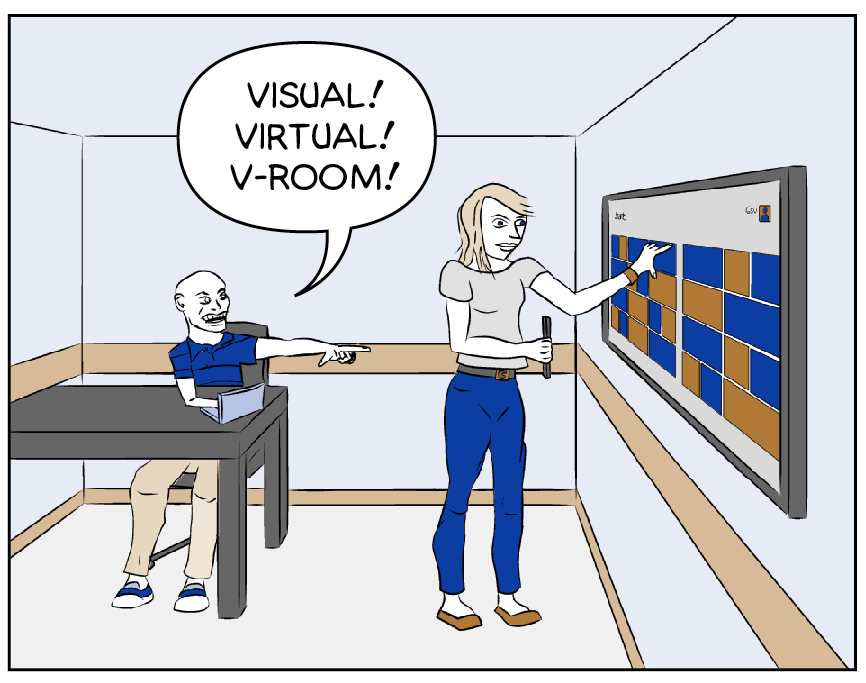 Wouldn't it be cool if you had a giant touch screen when you're collaborating with a group on a project? Gone are the days of trying to huddle around a 10-inch tablet or laptop screen with your friends. Check into one of our new V-Rooms and use state-of-the-art technology to get the job done!
Each V-Room has a 60-inch interactive display system running on Windows 8 and using gesture based computing. There's already a PC in each room or you can ask for help connecting your own device, whether it's a laptop, tablet or smart phone.
The V-Rooms are next to our Technology Support Desk on the second floor of Library North. Go there to book a room and check out a kit that includes a wireless keyboard, a wireless mouse and all the cables you'll need to connect.