C. Everett Koop, MD 1916-2013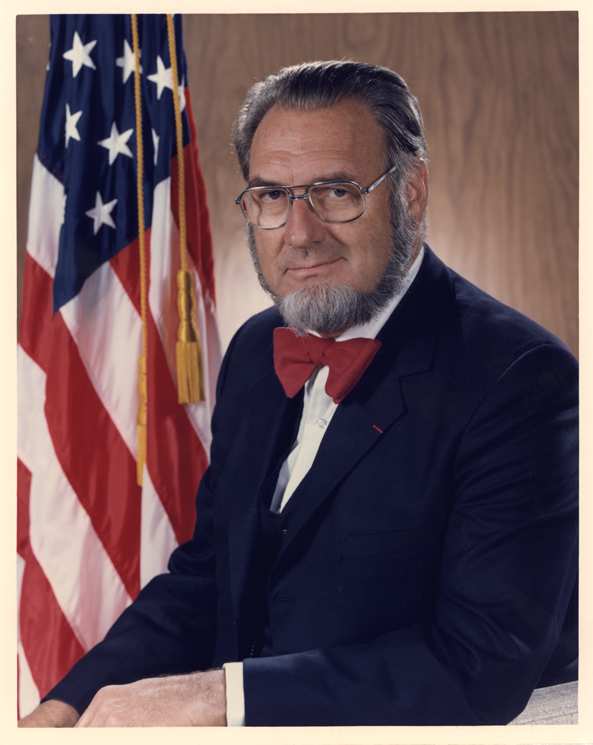 Charles Everett Koop, MD has passed away.  He was a pioneering pediatric surgeon and served two terms with the U.S. Public Health Service as the Surgeon General of the United States (1981-1989).
The C. Everett Koop Papers are held by the National Library of Medicine (NLM) and hold fascinating reminiscences of his career, as well as hand-written speeches given during the beginning of the AIDS epidemic.
From his NLM biography:
After a 35-year career as an internationally acclaimed pediatric surgeon, during the 1980s C. Everett Koop turned a federal office with a minimal budget and staff, the office of the U.S. Surgeon General, into the most authoritative platform from which to educate the nation on matters of health promotion, disease prevention, and emerging health threats. Guided by his evangelical Christian faith and his professional commitment to saving the lives of newborns, Koop became an outspoken opponent of abortion and, as such, a favorite of political conservatives; yet the positions he took as U.S. Surgeon General on smoking, domestic violence, disability rights, and, most urgently, AIDS, alienated him from his conservative supporters and demonstrated that the politics of public health in the 1980s followed a long-standing pattern of controversy over government authority and individual liberty.
He continued to be active in healthcare issues after his professional service ended.  In 2008, giving an interview about the state of our national healthcare system, he stated,
"Health care should be universal.  The person with the poorest financial background should be entitled to the same care a millionaire can receive.  We may not be able to change the circumstances that made a person poverty-stricken, but by grace we should provide the equal care."
You can learn more about Public Health service from Georgia State's Institute of Public Health and through the University Library's resources.