Georgia State University Library Awards Urban Geography Research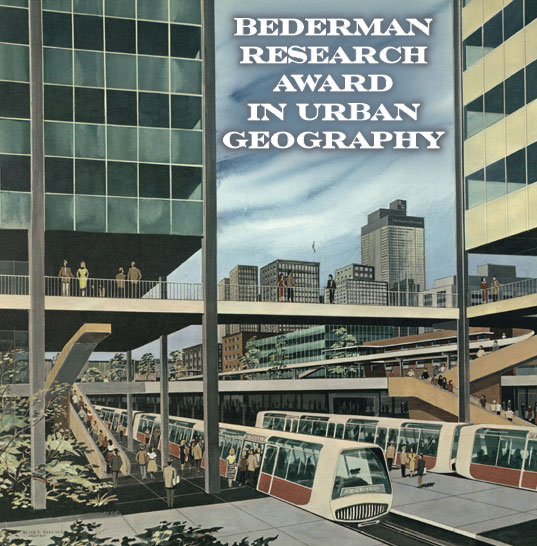 Some of Georgia State's graduate student researchers have a great opportunity this winter to receive monetary rewards for their hard work. But the deadline's coming up fast!
Many Georgia State graduate students show considerable skill and creativity in their application of library and urban geography resources. Georgia State University Library recognizes these achievements with the Sanford Bederman Research Award in Urban Geography, specifically seeking graduate student research that address the complex challenges of cities through geographical research. The Award also seeks to single out graduate students who are using library information resources in innovative ways to better understand the social, political, economic, or environmental challenges faced by cities or urban regions.
For example, last year's winner created a community research guide for Atlantans looking for social service assistance. She discovered gaps where such services weren't available and used the data for her paper.
The library and its supporters wish to encourage excellent scholarship and hope this award will generate an enthusiastic, competitive response. All application materials are due by 5:00 p.m. on February 11, 2013.  Award winners will be notified by March 29, 2013. Learn more about eligibility, application procedures and our selection criteria.
Illustration from the 1961 Atlanta Region Comprehensive Plan: Rapid Transit.