Let's Kick Ashe!
Presented annually, the Shero of the Year Award recognizes an individual or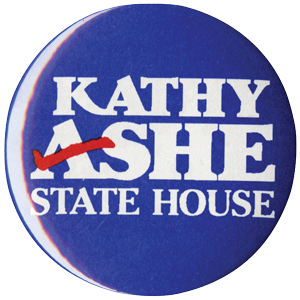 individuals whose support has made a significant impact on the Georgia State University Library's Women's Collections. The 2012 Shero of the Year Celebration will be at the Ansley Golf Club on Thursday, November 29, from 5:30 p.m.-7:00 p.m.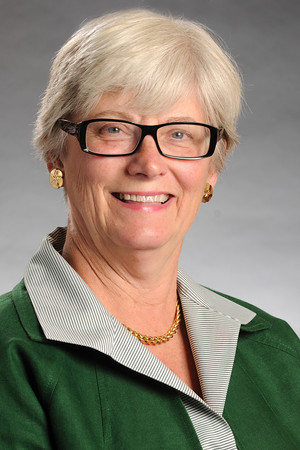 Our dear friend Kathy Ashe is being honored as the 2012 Shero of the Year by the GSU Library's Women's Collections. Kathy is one of the most generous and steadfast donors to GSU's Women's Collections. She has not only participated in our Activist Women Oral History Project, but she has also opened her home to host our annual fall fundraisers for the past three years.
Honoring Kathy will help support the GSU Library Women's Collections, which are dedicated to collecting, preserving, and making available the documentary heritage of women in Georgia and the South.
Kathy B. Ashe
Legislator, community leader, educator, mother, volunteer, "raging moderate" Kathy Blee Ashe received her elementary and high school education in the public schools of Tallahassee, Florida. She graduated from Agnes Scott College in 1968, earned a Master of Arts in Teaching from Emory University, and did further graduate work at Georgia State University. From 1969-1977 she taught in the Marietta and Cobb County public schools.
Kathy was first elected to the Georgia General Assembly House of Representatives in June of 1991, and as a Representative, she served on the Appropriations, Education, Children and Youth, and Higher Education committees, and was active in the Women's Caucus and the Georgia House Democratic Caucus. Widely acknowledged as one of the most thoughtful, temperate leaders in the General Assembly, Kathy has led the way on children and youth, education, civil and human rights, and a host of other issues. She has done this with integrity, civility, and an unflinching willingness to cross party lines.
Kathy has served in leadership roles in numerous community organizations, including the League of Women Voters, the Atlanta Community Food Bank, the United Way of Atlanta, the Atlanta Women's Foundation, the Junior League of Atlanta and Vote Choice. She is a member of Leadership Atlanta (1988), the Regional Leadership Institute (1994) and the Atlanta Urban League. She is also an active member of Central Presbyterian Church, where she serves as an Elder.
The Department of Religious Studies at GSU recently named Kathy as one of its 2012-13 Religion and Public Life Fellows.
Shero of the Year Celebration
Thursday, November 29, 5:30-7:00 p.m.
Ansley Golf Club
196 Montgomery Ferry Drive
Atlanta, GA 30309
404-875-1687
Directions: http://www.ansleygolfclub.org/directions-ansley
Please RSVP by 11/19/2012
404-413-2703 / plucas@gsu.edu
Suggested attendee contribution: $100.00
(Click here to contribute) or contact Natalie Blake 404-413-2707 / nblake@gsu.edu
EVENT HOST COMMITTEE (this list will be updated weekly)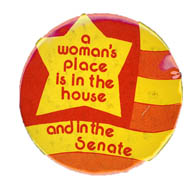 Astounding Ashe A-Listers  ($1,500.00)
Lucy and Stephen Draper
Rutledge Forney
Pat Gardner
Laura Voisinet
Astonishing Ashe A-Team ($1,000.00)
Roy Barnes
Ann Curry
Amazing Ashe Allies ($500.00)
Joanna Adams
Elaine Alexander
Stephanie Stuckey Benfield
Ann Cramer
Margaret Curtis
Anne and Mike Easterly
Diane L. Fowlkes
Shirley Franklin
James Starr Moore Memorial Foundation
Junior League of Atlanta, Inc.
Camille Kesler
Nan Orrock
Beth Schapiro and Janet Womack
Judith Taylor
Awesome Ashe Advocates ($250.00)
Stacey Abrams
Claire Arnold
Blake, Oscar and Robbie Ashe
Lawrence Ashe
Eleanor Babcock
Linda Bell
Paula Lawton Bevington
Carol Binns
Ken Britt
Amy Carter
Center for Black Women's Wellness, Inc.
Margaret Clarkson
Carolyn Curry
Linda DiSantis
Elly Dobbs
Jemea Dorsey
Julie Edelson
Nancy Hall
Carol Jackson
Carole Kay
Dorothy Kirkley
Elizabeth Kiss
Linda Klein
Mary Long
Jim Martin
Cheryl McAfee and Charles Huddleston
Sally McDaniel
Glenda Minkin
Anne Page Mosby
Ann Rhodes
Deborah Richardson
Kay Scott
Nan Seamans
Betsy Smalley
Ann Stallard
Elaine and David Taylor-Klaus
Sheila Tschinkel
United Way of Greater Atlanta
Ray Uttenhove
Lucy Vance
Sally, Scott, Izzy and Charlie Wood
A special thanks to Ansley Wine Merchants for sponsoring this event.