Tutoring Graduate Students, Taught by Seth Hagen– Thursday, October 11th, 12pm– Troy Moore Library, 9th Floor General Classroom Building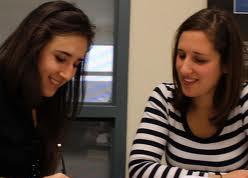 Tutoring graduate students presents a unique difficulty for tutors. At Georgia State, the Writing Studio tutors are also graduate students and very explicitly peers to other graduate students coming into the Studio. Additionally, graduate student work is often very complex and foreign in its subject matter and content for tutors. What are the best ways to approach this type of tutorial? How do you build a peer relationship with a graduate student as a tutor? This presentation will attempt to offer responses to some of these questions. Some available library resources on this topic include the following: Before and after the tutorial: Writing Centers and Institutional Relationships; The Tutoring Revolution: Applying Research for Best Practices, Policy Implications, and Student Achievement; and Marginal Words, Marginal Work?: Tutoring the Academy in the Work of Writing Centers.
Seth Hagen, after practicing law in Texas and New York, is currently working on his M.A. in Literary Studies at Georgia State University. He received a B.A. in English and Political Science from Tulane University, a J.D. from the University of Southern California, and an LL.M (Masters in Law of Taxation) from New York University. In addition to tutoring at GSU, Seth has tutored at Grady High School's Writing Center since 2010. He has taught high school creative writing and essay workshops, and he is currently enjoying teaching English 1101 at GSU.