CVs: Writing Studio Workshop April 9th.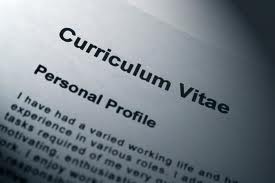 Time & Location: Troy Moore Library, 9th Floor of the GCB on Monday, April 9th @12:00-1:00pm
Summary: According to the Oxford English Dictionary, a curriculum vitae or "CV"  is "a brief account of one's career."  This workshop will focus on constructing your CV, both to be sent on the job market and for professional purposes. Some library resources that may also help you get started are The Guide to Basic Resume Writing, Get the Interview Every time: Fortune 500 Hiring Professionals' Tips for Writing Winning Resumes and Cover Letters, Winning Resumes, and  The Resume Kit.
Biography: Dr.Lynée Lewis Gaillet is Professor of English at Georgia State University, where she teaches  a wide range of undergraduate and graduate courses in writing theory and practice, archival research methods, and the history of rhetoric. She is author of numerous articles and book chapters addressing writing program administration and the history of composition/rhetoric pedagogy, and she is a recipient of an NEH Summer Research Award. She is past Writing Program Director at Georgia State University, the former Executive Director of the South Atlantic Modern Language Association, and Past-President of the Coalition of Women Scholars in the History of Rhetoric and Composition. She currently serves as the Director of the Writing Studio and Lower Division Studies.