Dr. Brenda Pitts, Sports Management/Marketing Expert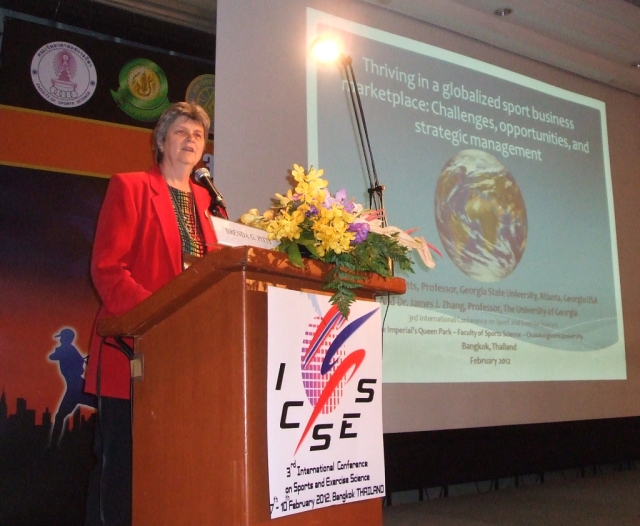 Did you know that in 2010 licensed NASCAR products brought in over 3 billion dollars?  Or that the economic impact of Super Bowl XLV was over 10 billion dollars?
Dr. Brenda Pitts, Professor of Kinesiology and Health, was a keynote speaker at the 3rd International Conference on Sports and Exercise Science.  In her speech, "Thriving in a globalized sport marketplace:  Challenges, opportunities, and strategic management", Dr. Pitts spoke about sports management and marketing and the vast economic impact sports have on the hospitality industry, merchandising, transportation, sporting venues, and the local communities.  The conference was held in Bangkok, Thailand, February 7th -10th, 2012 at Chulalongkorn University.  She noted,
"The economic impact of sport can be felt in the areas of media, corporate sponsorship, branding and celebrity culture, and the general sense of commercialization of sport."
Learn more about the field through the Library's access to the Journal of Sport Management and these books:
And if you're REALLY interested, check out the M.S. in Sports Administration program from the Department of Kinesiology and Health.