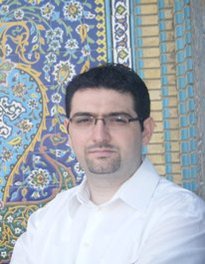 The Religious Studies Student Forum will host a brown bag session on Tuesday, November 9 from noon to 1:00 p.m. The session will be held in room 470 of the University Center and is free and open to the public.
In this session, Dr. Abbas Barzegar will speak on the topic "Rethinking Islamic Studies: The Legacy of Orientalism." Dr. Barzegar is an Associate Professor in the Department of Religious Studies and an affililate of the Middle East Institute. His areas of interest include Islamic sectarian polemics, Islamic historiography and hadith criticism, contemporary Islamic political movements, Shi'ism, and Islam in America.
For more information, contact: 404-413-6110 or relsstudentforum@gmail.com 
Intereseted in learning more? The following books are just a few of the resources available in the University Library:
Ernest, Carl W., and Richard C. Martin (eds.) Rethinking Islamic Studies: From Orientalism to Cosmopolitanism. Columbia, SC: University of South Carolina Press, 2010.
Hughes, Aaron W. Situating Islam: The Past and Future of an Academic Discipline. London: Equinox, 2007.
Lockman, Zachary. Contending Visions of the Middle East: The History and Politics of Orientalism. New York: Cambridge University Press, 2004.
Said, Edward. Orientalism. New York: Vintage Books, 1979.