Photo of the Week: Unidentified Military School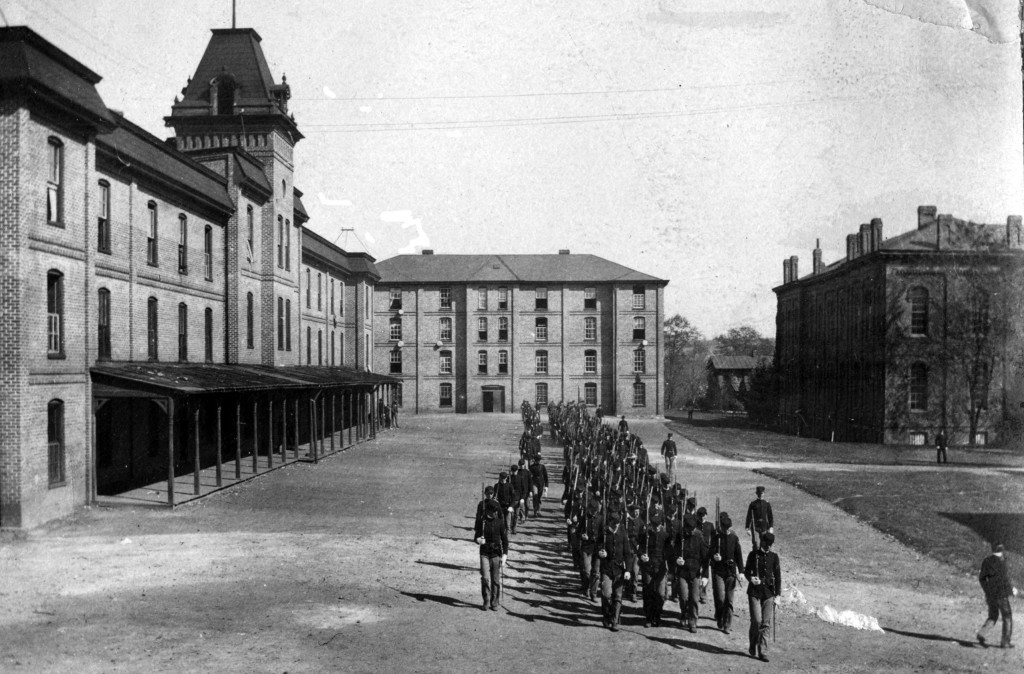 Can you name this unidentified military school? It was taken about 1907 by C.J. French who was a surveyor in West Virginia and Virginia for the Norfolk and Western Railway.
Online photo sleuthing is a non-automated example of a social web collective knowledge system where images and descriptive information in an Internet database are augmented with user contributions.  Additional information can be found in Tom Gruber's Collective Knowledge Systems: Where the Social Web meets the Semantic Web.
To participate in the Photo of the Week forum, please offer a critique of the photograph — its significance, historical value, and importance to you.