Dr. Altman to Receive NEH Grant
Dr. Andrew Altman, Professor of Philosophy and Director of Research for the Jean Beer Blumenfeld Center for Ethics, has been awarded a grant by the National Endowment for the Humanities to co-direct a summer seminar on the topic "Liberal Democracy and the Global Order."  Dr. Altman and his co-director, Christopher H. Wellman, will lead 14 college faculty and two graduate students chosen from a pool of applicants in the philosophical study of the nature, value and limits of liberal democracy in the globalized world of the 21st century.  The seminar will be held June 1–25 and will take place at Washington University in St. Louis.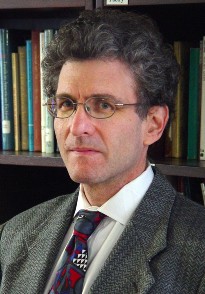 Prior to coming to Georgia State in 2001, Dr. Altman taught at George Washington University and Bowling Green State University. Professor Altman was a Liberal Arts Fellow in Law at the Harvard Law School and has published extensively in legal and political philosophy.
Dr. Althman's publications include the following books available in the University Library:
Altman, Andrew and Christopher Heath Wellman. A Liberal Theory of International Justice.  New York: Oxford University Press, 2009.
Altman, Andrew. Arguing About Law: An Introduction to Legal Philosophy. Belmont, CA: Wadsworth/Thomson Leaning, 2001.
Altman, Andrew. Critical Legal Studies: A Liberal Critique. Princeton: Princeton University Press, 1989.