Dr. Roger Weed acquires third lifetime achievement award
Congratulations to Dr. Roger Weed, professor and coordinator of the graduate rehabilitation counseling program of the Department of Counseling and Psychological Services in the College of Education! He recently received his third lifetime achievement award, the Larry Huggins Rehabilitation Professional Lifetime Achievement Award given at the annual Professional Rehabilitation Specialists of Georgia conference. The other lifetime achievement awards he received were given by the International Life Care Planning annual conference and the International Association of Rehabilitation Professionals in 2005.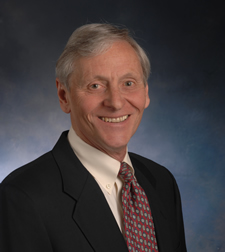 Dr. Weed's works are available from the Library to gain further insight into his extensive and impressive career. Recent publications include:
Weed, R., and Berens, D. (Eds.). (2010). Life Care Planning and Case Management Handbook (3rd ed.). Boca Raton, FL : CRC Press.
Field, T., Choppa, T., and Weed, R. (2009). "Clinical judgment: A working definition for the rehabilitation professional". Rehabilitation Professional, 17(4), 185-194.