National Public Health Week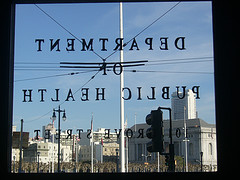 is a campaign of the American Public Health Association aimed at raising awareness among the public, policy-makers, and practitioners about the many contributions made by public health professionals. Here at Georgia State, the Institute of Public Health (IPH) is doing its part to "[advance] health through leadership, scholarship, research and service to better the human condition and promote the common good." The IPH is making its mark locally, nationally and internationally. In fact, Dr. Michael Eriksen, director of the IPH, was recently interviewed by CNN regarding the new healthcare reform bill.
Take a moment this week to reflect on how your life has benefited from the efforts of public health workers. You may like to read the book A life in public health : an insider's retrospective, an auto-biography that recounts the life of one public health professional, Dr. Lester Breslow, and the importance and challenging nature of his work. From snake oil to medicine: pioneering public health is another excellent read that tells the story behind the accomplishments of a key public health leader, Dr. Samuel J. Crumbine.