Haiti Research Guide
Georgia State University students have been pitching in to help the victims of the recent earthquake in Haiti. 
Georgia State's Haitian Student Association is also collecting funds for Yele Haiti and tangible items such as clothing, shoes, toiletries and bottled water that will be sent to the island community through a local Haitian church.  Items can be dropped off at Room 446 in the GSU University Center.
In response to the recent catastrophic event in Haiti, the library has created a new Research Guide. The guide can be found listed under Hot Topics, and it contains links to information on the country, earthquakes, continuing news, and relief organizations.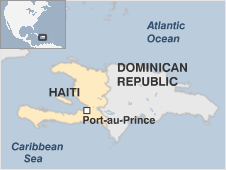 Is this helpful? Let us know what you think!