Dean Seamans Elected to the NDLTD Board of Directors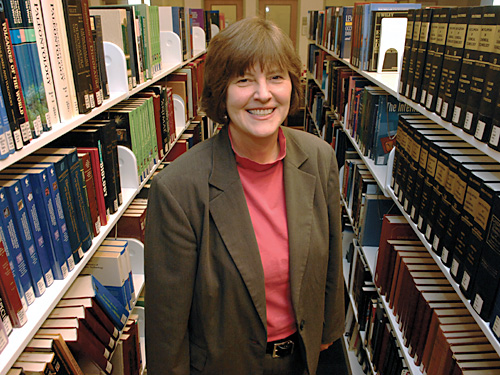 When many Georgia State graduate students finish their theses or dissertations, their documents are digitized and made available electronically. Now these graduates have a voice representing just how their digital research will be shared in the future.Dr. Nancy H. Seamans, the Dean of Libraries at Georgia State University, was recently elected to the Board of Directors of the Networked Digital Library of Theses and Dissertations (NDLTD). With her expertise in both libraries and the electronic theses and dissertation process, Dean Seamans is hoping to bring a unique perspective to the board.
Dr. Seamans began her tenure as the Dean of Libraries at Georgia State University in August 2008.  She holds a Doctorate in Instructional Technology from Virginia Tech and a Master of Science in Library Science from the University of North Carolina at Chapel Hill. She was a graduate student at Virginia Tech in 1997 when it became the first institution to require electronic theses and dissertations (ETDs), she has published and made presentations about the ETD process, and her dissertation is available as an unrestricted electronic document. A common thread of her work has been her commitment to serving library users in an era of rapid changes in the technology of information delivery and retrieval.
The NDLTD is an international organization dedicated to promoting the adoption, creation, use, dissemination and preservation of electronic analogues to the traditional paper-based theses and dissertations. The Board of Directors boasts scholars from all over the world. Dean Seamans will join that prestigious group in educating graduate students in electronic publishing, making ETDs accessible worldwide and ensuring that library technology stays compatible with the rate of knowledge generated from new research results.