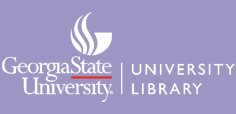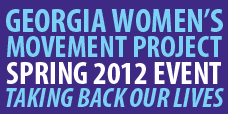 Thursday, May 3, 2012, 5-6:30 pm
Special Collections Department
University Library South, 8th Floor
100 Decatur St. SE,
Atlanta, GA 30303 (directions)
SUSAN MAY
Formerly, President of the Board and Director, Council on Battered Women
MARGARET CURTIS
Former member, Board of Directors, Council on Battered Women
Program begins at 5:30 pm
RSVP by April 27
Pam Lucas, at plucas@gsu.edu or 404-413-2703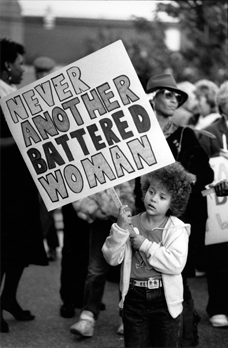 The Georgia Women's Movement Project Spring Event is held annually to highlight collections in the Georgia State University Library Women's Collections, and to celebrate the lives of the unsung heroines of the women's movement in Georgia.
THE WOMEN'S COLLECTIONS
Established in 1995, the Georgia State University Women's Collections document the experiences of women active in the second wave of the women's movement, in particular their efforts to ratify the Equal Rights Amendment in Georgia. It also chronicles women and men participating in women and LGBTQ-centered activism and advocacy in Georgia and the Southeast. In addition, the collection highlights Georgia State University faculty, staff and students involved in feminist activities, including the development of continuing education and academic classes in women's studies and the establishment of the Women's Studies Institute.