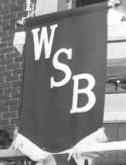 "Teaching with Primary Sources" is an ongoing series of workshops designed to introduce faculty and graduate student instructors to creative strategies for incorporating a range of primary sources, including but not limited to archival, digital, and/or subscription primary sources, into classroom instruction.
Kevin Fleming, Popular Music and Culture Archivist, and Jill Anderson, Humanities Instruction Librarian, are offering the "Teaching with Primary Sources: Using Sources to Build Narratives" workshop for faculty and graduate student instructors. This workshop will be held on Monday, December 3,  1pm to 3pm, in the Colloquium Room, Library South 8, on the Atlanta campus.
In this hands-on workshop, attendees will be the "students" for an exercise utilizing primary materials from Special Collections and Archives and from the Library's general collections. The workshop will suggest creative ways to introduce a research activity or project by developing a narrative from a selection of primary sources.
The exercise will be followed by discussion and brainstorming on other creative ways to use these resources for teaching.
Register on the library events calendar. Contact Jill or Kevin if you have any questions. Please join us!