Trouble Accessing Articles?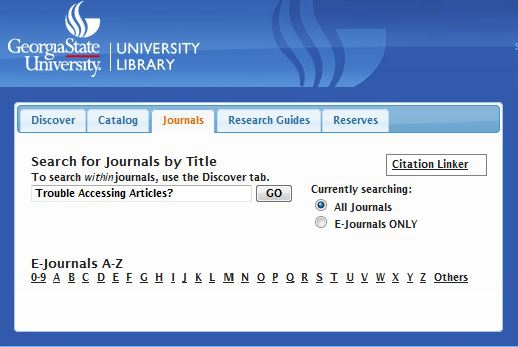 Looking for a specific article? Here's how to tell if the library has it and how to get a copy if we don't.
Step 1: Find It @ GSU
You'll be able to access articles in journals the library subscribes to. In most databases, look for the Find It @ GSU button if you don't see a PDF or Full Text link: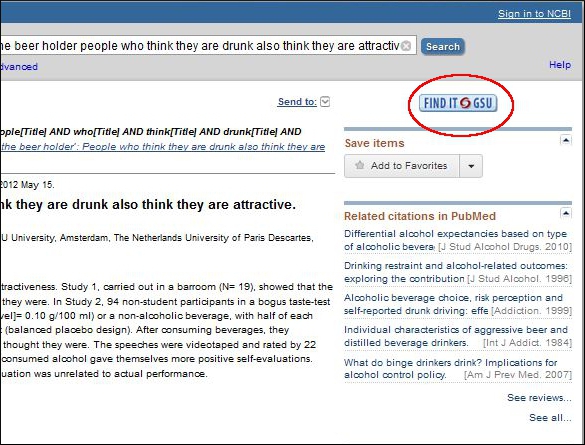 Find It @ GSU will lead you to the full text of the article, a link to the catalog search for the journal in print, or Interlibrary Loan if we don't own the journal: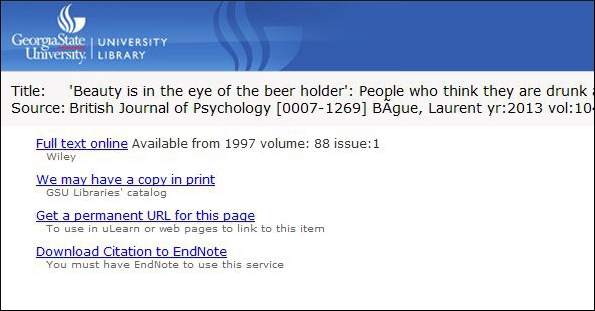 Step 2: Check the Catalog
If you didn't find the article from a database search, the easiest way to find it is to search our catalog for the journal title (not the article title!). You can do this on the Journals tab on the library homepage: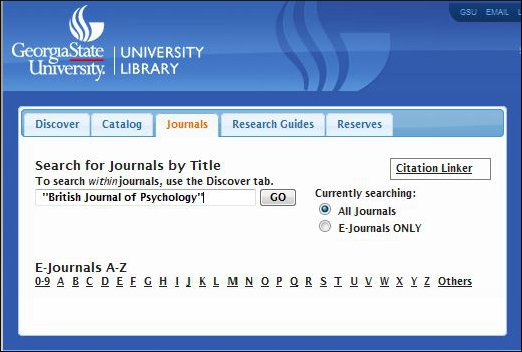 Print journals will be labeled Journal and online journals Electronic. Use the "Click here for coverage and availability" link or Find It @ GSU button to navigate to the issue you need: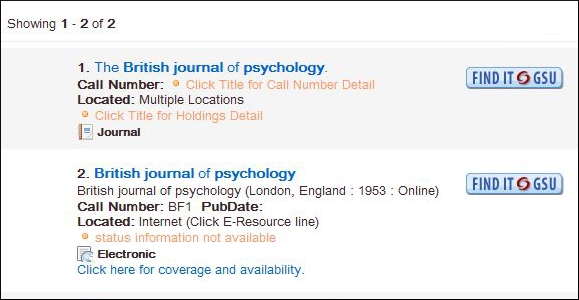 Step 3: Interlibrary Loan
If we don't have access to the article in print or electronically, use Interlibrary Loan to request an article. It will usually be emailed to you within one to three days.
The first time you use Interlibrary Loan, you'll have to fill out some personal information. After that, select Journal Article under New Request: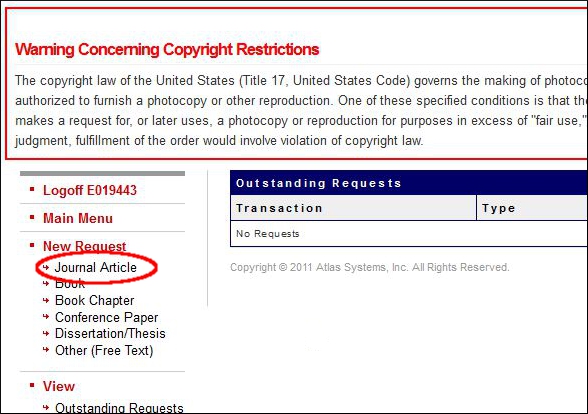 Fill out all the information you have, including the date after which you don't need the article.
Step 4: Google Scholar
If we don't own an article and you can't wait for Interlibrary Loan, try searching Google Scholar for the title. Many of the full text links will want you to pay for the article, but you'll sometimes find a free, open access version in an institutional repository (such as the GSU Digital Archive). Remember, not finding an article on Google Scholar doesn't mean we don't own it–try the other steps first!